Mexico City
As the capital of Mexico and the most populous city in North America, Mexico City captivates visitors with its unique blend of historic charm and contemporary energy. From its ancient Aztec ruins and colonial architecture to its lively street food scene and vibrant arts culture, Mexico City offers a diverse array of attractions for every type of traveller.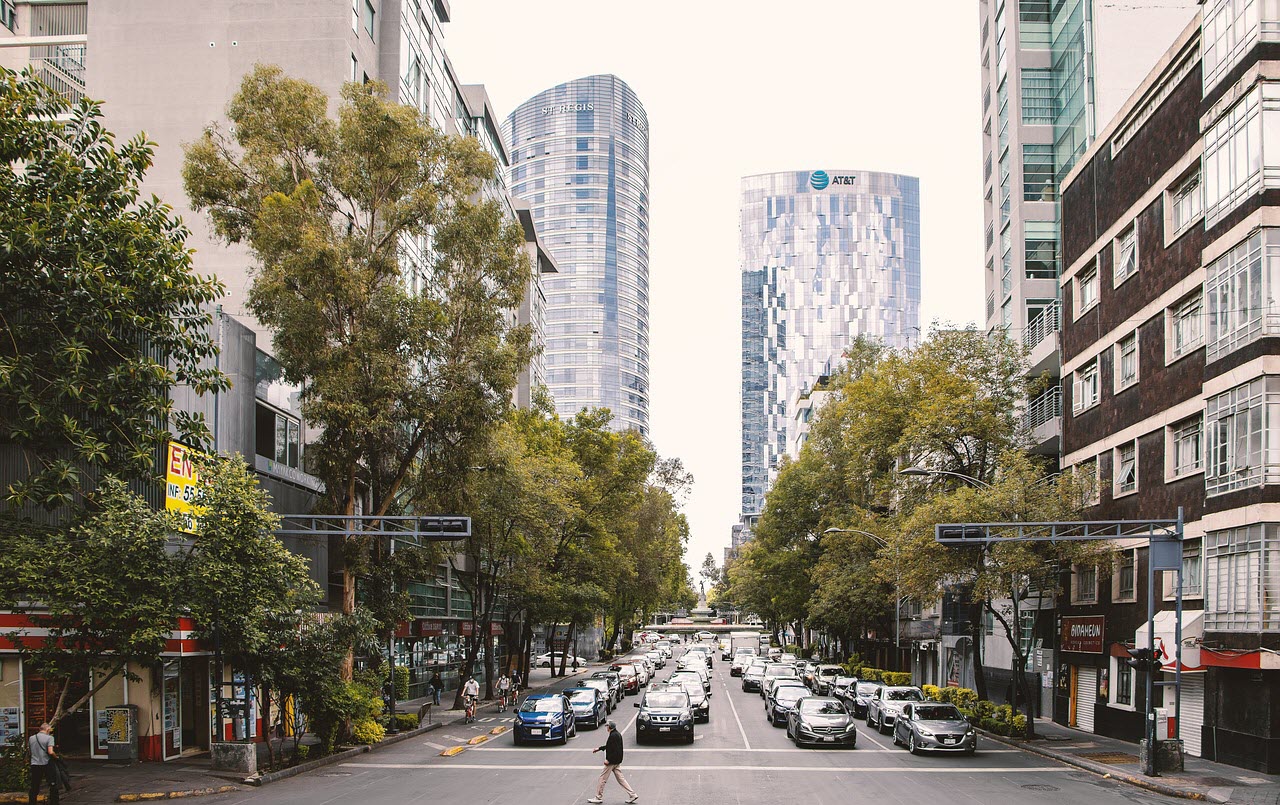 Historical Landmarks
Mexico City's rich history unfolds in its remarkable array of landmarks. A must-visit is the Historic Center of Mexico City, a UNESCO World Heritage site, replete with significant architectural monuments and iconic structures.
The Zócalo, one of the largest squares in the world, is flanked by the imposing Metropolitan Cathedral and the National Palace, which houses captivating murals by Diego Rivera. A few blocks away, Templo Mayor, an ancient Aztec temple, is a testament to Mexico City's pre-Hispanic past.
Museums and Cultural Institutions
Mexico City boasts over 150 museums, showcasing its cultural, artistic, and historical breadth. The renowned National Museum of Anthropology presents fascinating exhibits on Mexico's indigenous civilizations, while the Frida Kahlo Museum, or Casa Azul, offers an intimate glimpse into the life and work of one of Mexico's most celebrated artists.
The Palace of Fine Arts is another cultural cornerstone, hosting exhibitions, music performances, and the world-famous Ballet Folklórico de México. The Museo Jumex and Museo Tamayo are noteworthy destinations for contemporary art enthusiasts.
Gastronomic Experiences
Mexico City is a food lover's paradise, offering a gastronomic journey through Mexican cuisine. From street-side taco stands and traditional markets, like Mercado de San Juan and La Merced, to world-class restaurants, such as Pujol and Quintonil, the city caters to all palates and budgets.
Don't miss the chance to try local specialties like chiles en nogada, pozole, and the unique Mexico City style tamales called tamales chilangos.
Green Spaces and Recreation
Amid its bustling urban life, Mexico City offers several green oases. The Chapultepec Park, often compared to New York's Central Park, houses a zoo, a castle, several museums, and a vast lake. It's an ideal spot for leisurely strolls, picnics, and even paddle boating.
On the city's south side, the Xochimilco canals invite visitors to enjoy a colourful trajinera (gondola-like boat) ride, a tradition dating back to Aztec times. It's an excellent way to experience local music, food, and even floating gardens, known as chinampas.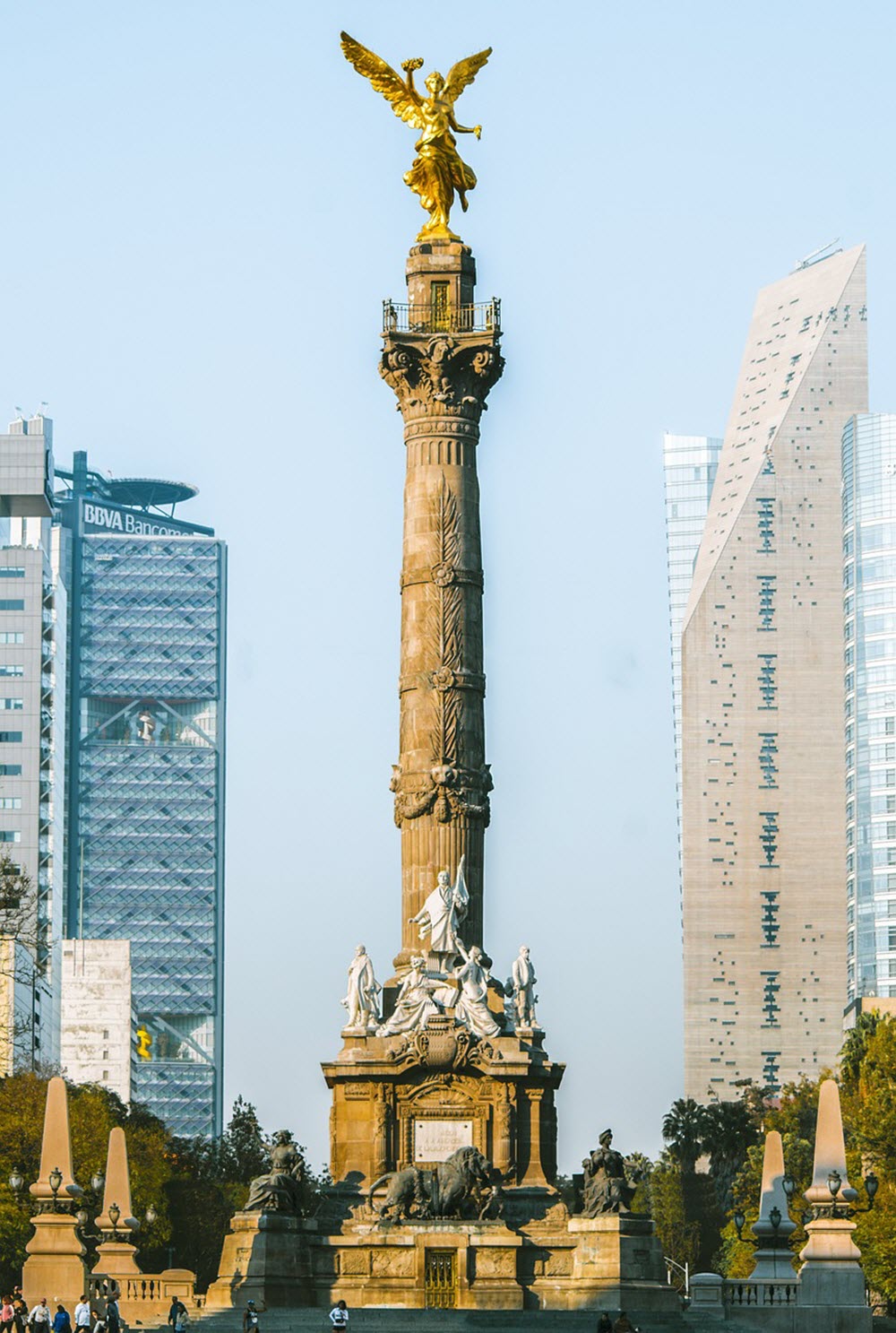 Shopping and Nightlife
For shopping enthusiasts, Mexico City offers everything from traditional markets, such as Mercado de Artesanías La Ciudadela, to upscale boutiques in areas like Polanco. Local crafts, silver jewelry, and textiles are popular souvenirs.
As the sun sets, Mexico City's nightlife comes alive. Whether it's the lively bars and clubs in neighborhoods like Condesa and Roma, a Lucha Libre wrestling match, or a performance at the Centro Cultural Roberto Cantoral, there's always something to keep you entertained.
Day Trips from Mexico City
Numerous day trip options exist for those wishing to explore beyond the city. The ancient city of Teotihuacan, with its monumental Pyramids of the Sun and Moon, is just an hour away. The charming town of Puebla, known for its beautiful colonial architecture and pottery, and the stunning silver town of Taxco are also within easy reach.
With its alluring blend of old and new, local and cosmopolitan, Mexico City holds endless discoveries for the curious traveller. Whether you're an art aficionado, a history enthusiast, a foodie, or simply an urban explorer, you're bound to find something to love in this dynamic metropolis.