Playa del Carmen
Playa del Carmen is a beach resort city along Mexico´s Caribbean coast and is included in the famous Riviera Maya on the Yucatan Peninsula. Located roughly 70 km south of Cancún and just 20 km west of the resort island Cozumel, it was the ferry service from Cozumel that started Play del Carmen´s transition from a fishing village to a vacation spot.
Coordinates: 20°37′39″N 87°04′52″W
In addition to beach life, Play del Carmen is also famous for being the set location for various television shows, and it has been a stop for PGA Tour golf tournaments.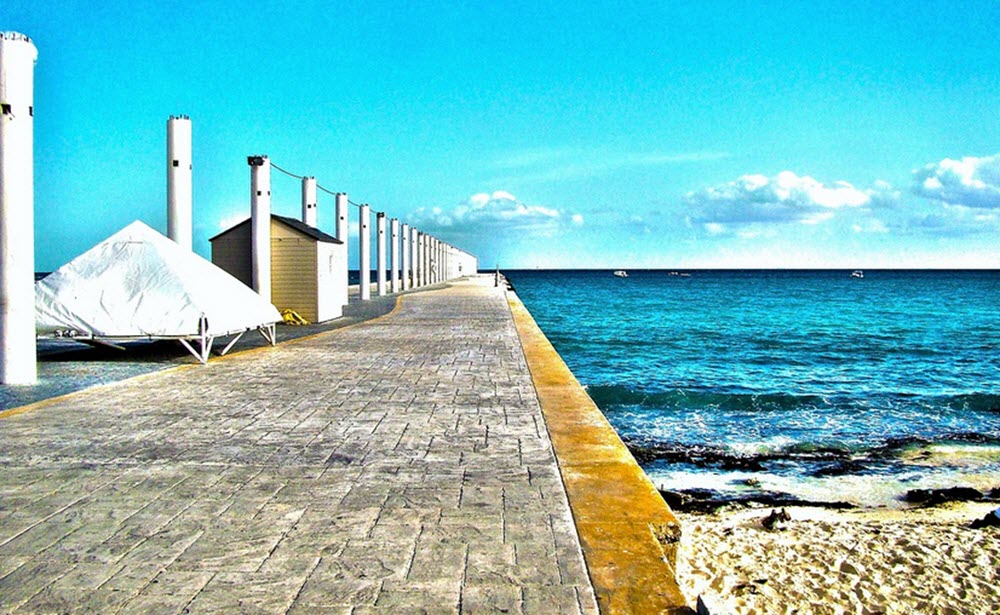 Climate
Playa del Carmen is warm all year round. The dry season runs from November to May, with the period November – February being somewhat cooler than the rest of the year. The heat gradually increases throughout March, April and May, and then the rainy season starts in late May or in June.
Playa del Carmen is at risk of serious hurricane impact during the hurricane season.
Quinta Avenida
For tourists, the main street of Playa del Carmen is Quinta Avenida (5th Avenue), a pedestrian cobblestone street lined with restaurants, bars, nightclubs, shopping, and various service establishments catering to vacationers. It starts just a short distance from the beach and runs from Calle 1 norte to Calle 40. Just off Quinta Avenida, you can find plenty of small boutique hotels.
Playacar
Most of the large all-inclusive resorts of Playa del Carmen are found in Playacar, a combined residential and resort development south of the main urban area. This is also where you find the golf course.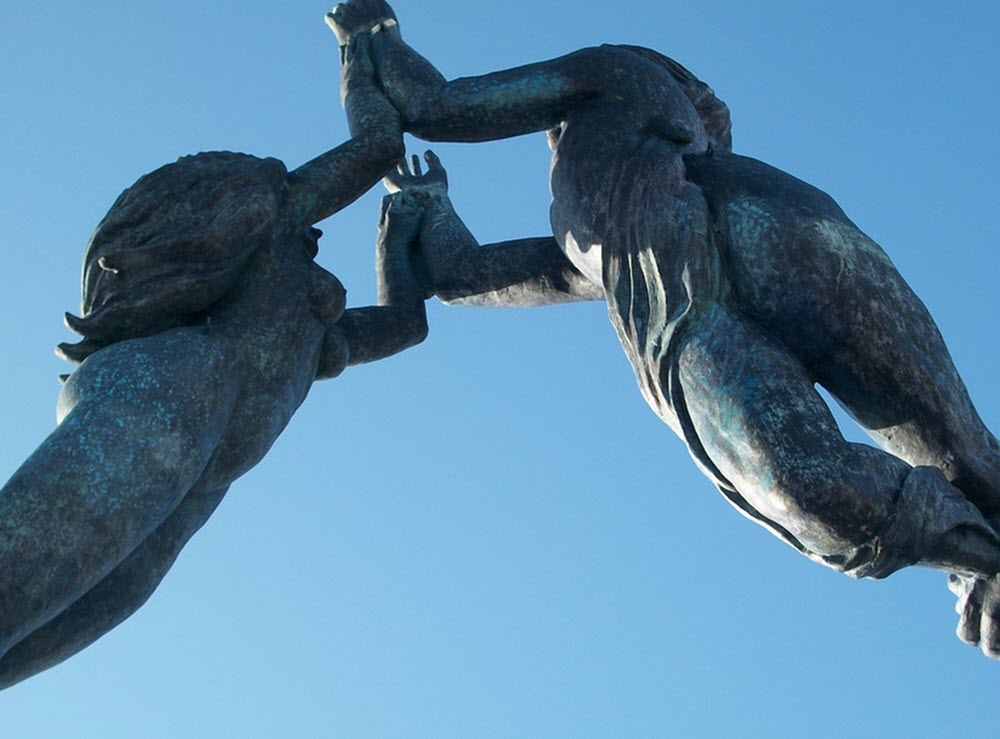 Getting to Playa del Carmen by air
The closest international airport is Cancún International Aiport, but it is also possible to fly into Cozumel International Airport and catching the boat to Playa del Carmen.
Boats between Playa del Carmen and Canún
Boats from Playa del Carmen to Cancún leave from the dock at the southern end of Playa del Carmen. During normal circumstances, boats leave roughly every hour from 8 AM to 8 PM.
Cruise ships
Cruise ships dock at the Calica quarry docks, roughly 10 km south of Playa del Carmen.
Scuba diving
The reefs outside Playa del Carmen are a part of the large Mesoamerican Barrier Reef.
There are plenty of dive shops and dive schools in Playa del Carmen that can arrange dive trips to the reefs, or combined adventures that also include scuba diving off Cozumel.
Xcaret Eco Park
The eco-archaeological park Xcaret Eco Park is located just south of Playa del Carmen. (Xcaret is pronounced "ish-karet".
Riviera Maya Jazz Festival
The Riviera Maya Jazz Festival is an annual music festival held in Playa del Carmen in November each year. Typically, it peaks on the last weekend of November. The festival premieered in 2003 and now draws an attendance of approximately 20,000 people.