San Miguel de Allende
The Protective town of San Miguel de Allende and the Sanctuary of Jesús Nazareno de Atotonilco were added to the UNESCO World Heritage List in 2008. This UNESCO site is formed by two parts. One is 43 hectares of San Miguel de Allende´s historic centre, which is rich in buildings from the 1600s and 1700s. The other part is the Sanctuary of Atotonilco, located some 14 km to the north. This part is considerably smaller, consisting of just a 0.75-hectare core zone and 4.5 hectares of buffer zone.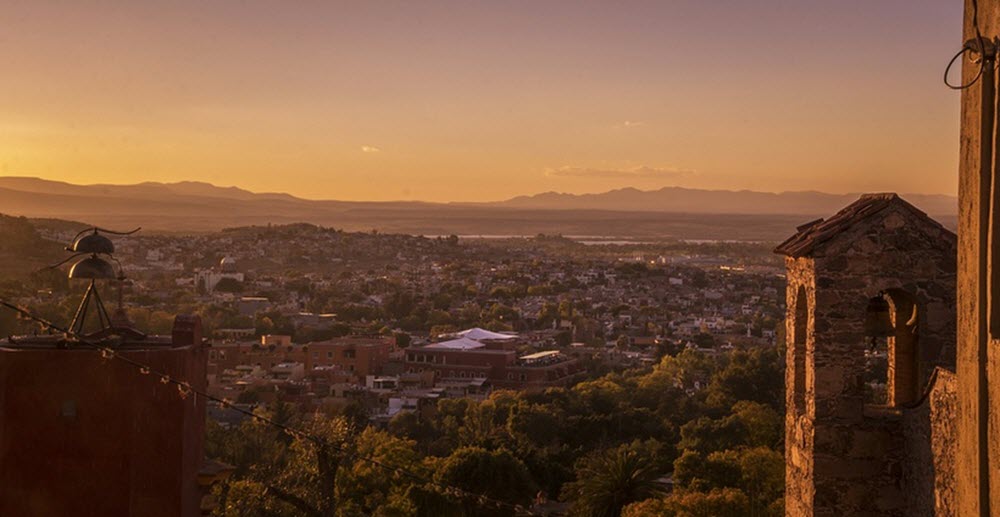 San Miguel de Allende
The town San Miguel de Allende is found in the far eastern part of the state Guanajuato, at an altitude of roughly 1,900 meters.
Before the creation of a Spanish-style town here, the native Chichimecas lived in a village named Izcuinapan on this site. A small Catholic chapel was established near the village in the 16th century and dedicated to the archangel San Miguel. By the mid-16th century, a major road between Mexico City and the silver mines of Guanajuato and Zacatecas ran through the site.
Strategically located between mining communities, the town San Miguel grew rich by providing supplies for mining operations. Eventually, textile manufacturing was also established in the town. By the mid 1700s, San Miguel was a rich and powerful city and this is the period when many of its famous religious buildings, palaces and mansions were built. As a result, many of these buildings show signs of both Baroque and Neoclassical influences.
In the early 1900s, the town San Miguel de Allende was in a serious slump, and things got even worse when it was hit hard by an influenza pandemic. Fortunatelly, visiting artists who revelled in the surviving colonial architecture made San Miguel their home, founding cultural institutes and art schools. After the Second World War, this artsy town with its cultural richness and low cost of living attracted the attention of many U.S. veterans who could study art here on the G.I. Bill. This helped propel San Miguel de Allende into the much-loved destination that it is today – among both Mexicans and foreigners.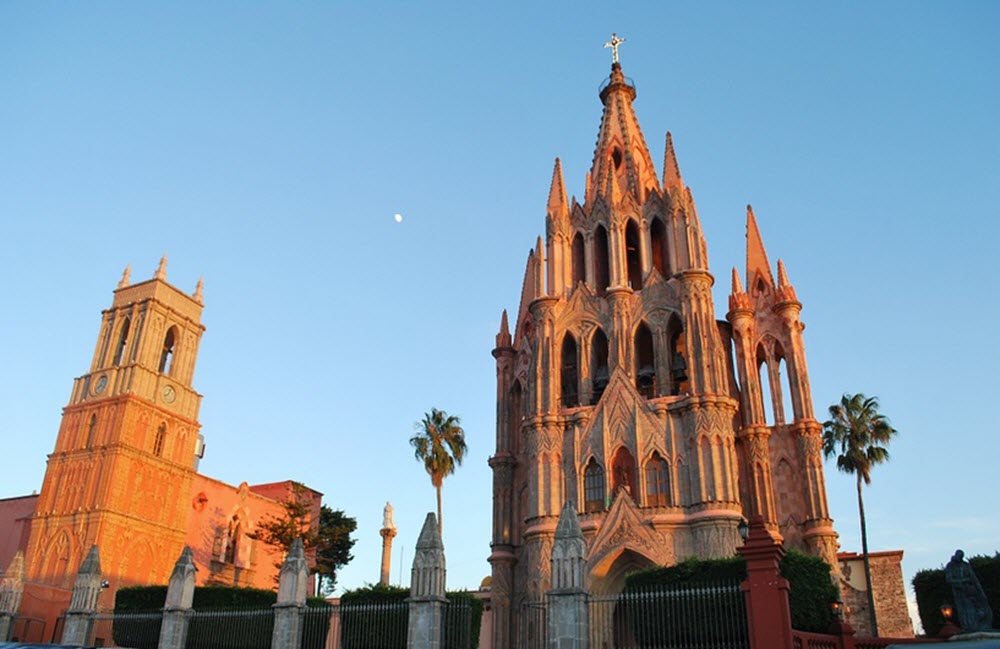 The Sanctuary of Jesús Nazareno de Atotonilco
Coordinates: 21°0′17.96″N 100°47′40.43″W
This is a Catholic church complex built in the 17th century. According to legend, Father Luis Felipe Neri de Alfaro was called to build it after experiencinga vision of bloody Jesus Christ wearing a crown of thorns.
A hightlight of the complex is the rich Mexican Baroque mural work of the main nave and chapels, created over a period of thirty years. The walls and ceilings of the interior are densley covered in mural work, oil paintings, sculptures and inscriptions, in a style known as Mexican folk Baroque and with notable indigenous Native American influences.
The complex is surrounded by grassland and desert, and a large number of thermal and fresh water springs. When the church was built here, it could rely on 27 nearby freshwater springs to provide drinking water and water for the church gardens.